Grant to Increase Alzheimer's Education
March 15, 2017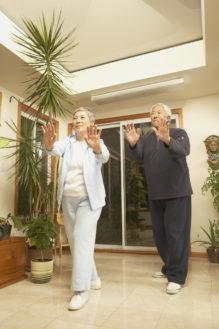 A diagnosis of early stage Alzheimer's disease does not just affect those with the disease, it affects everyone who loves and cares about them. Living with Alzheimer's does mean dealing with some life changes sooner than anticipated. The Alzheimer's Association works to help diagnosed patients live a meaningful and productive life by taking care of physical and emotional health, engaging in activities, and spending time with family and friends.
Through a $3,000 grant provided by the Erie Community Foundation, the Alzheimer's Association will expand Erie County programs and resources for persons living with mild cognitive impairment or early dementia.
This Spring, the Alzheimer's Association, partnering with LECOM, will introduce its first 8-week education-focused support group, featuring a variety of topics each week, for persons in the early stages of Alzheimer's and their care givers. We are also increasing our reach to those recently diagnosed with early stages of Alzheimer's disease through our Peer to Peer Outreach Program by connecting them with those individuals living with the disease providing mutual support.
The Association will also partner with Gannon University to develop a curriculum for an early stage exercise program; students from the University's Geriatric class will host the 8-week pilot program from May 9 through June 1. "This exercise class will be a unique curriculum," said Sara Murphy, Senior Constituent Services Manager for Alzheimer's Association Greater PA Chapter. "The program will provide both meaningful engagement between the care givers and the diagnosed individuals by following their progress with strength, balance and fine motor activities." To learn more, please contact Sara Murphy at smurphy@alz.org.