The Nonprofit Partnership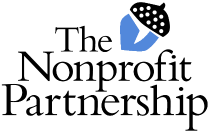 The Nonprofit Partnership is a membership-based organization created by The Erie Community Foundation that provides education, training and tools to strengthen nonprofit agencies. Its mission is to enhance the management and governance of regional nonprofit organizations through capacity-building programs and services. The Nonprofit Partnership also provides nonprofit education workshops several times a month, which allows board members and agency staff to keep current with trends in the fields of management, governance, fund development, marketing, and community engagement.
To learn more about The Nonprofit Partnership, visit www.YourNPP.org.

The Nonprofit Partnership
609 Walnut Street
Erie PA 16502
(814) 240-2490