H.E.Y! - Hear Erie's Youth
Apply to Join!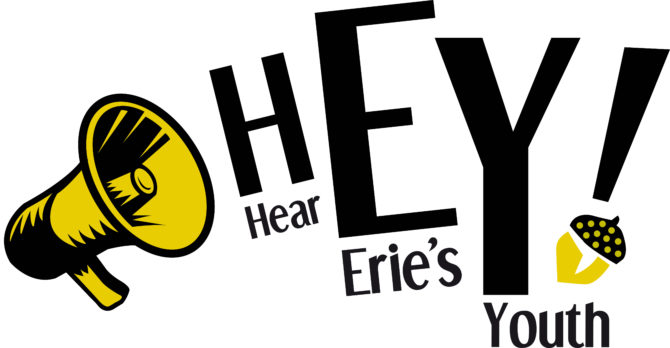 Hear Erie's Youth! (H.E.Y!), a program of The Erie Community Foundation, and governed by local middle and high school students, is focused on youth gaining a better understanding of real community issues and contributing their voice and perspective to advocate for a stronger, more inclusive community. Members of H.E.Y! learn from community leaders, gain knowledge on the basics of philanthropy, invest real dollars to address youth and community related issues, engage in hands-on service learning, and elevate the youth voice in our region.
In the last four years, H.E.Y! committee members showcased leadership in the community through:
Awarding over $40,000 in grant funding to local organizations to address immediate of youth
Conducting dozens of service-learning projects benefitting a wide range of nonprofits including Autism Society, Shriner's Hospital, Community Shelter Services, Bethany Outreach Center, and many more
Learning about and connecting with the nonprofits working to serve youth and families
Latest News
---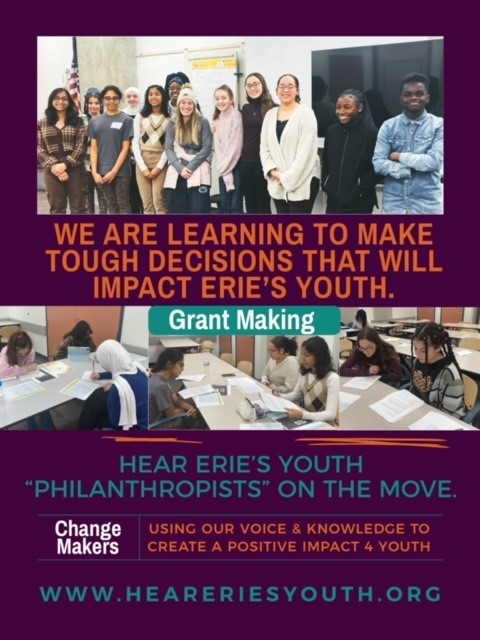 ---
Membership Requirements:
Membership Requirements:
Applicants must be available to attend in-person meetings as scheduled.
Members are required to be attending 6th - 12th grade in Erie County during the 2023-2024 school year.
Members should be committed, dedicated, and interested in learning about the community.
Applicants will be expected to embrace the benefits of working with a diverse group of peers and build relationship over the common goal of improving the lives of fellow youth.
---
Questions?
If you have questions or would like more information about being a part of The Erie Community Foundation's Youth Philanthropy program, please contact:
Mabel Howard, Youth Philanthropy Program Facilitator, at 814-572-0985

Rachel Cacchione, Director of Community Impact at The Erie Community Foundation, at 814-454-0843