H.E.Y! - Hear Erie's Youth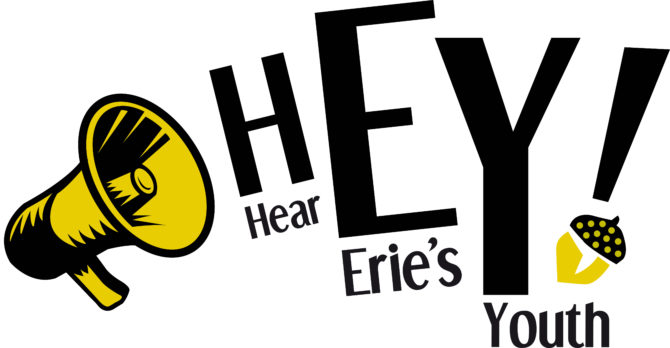 H.E.Y!, a program of The Erie Community Foundation, and governed by local middle and high school students, is focused on youth gaining a better understanding of real community issues and contributing their voice and perspective to advocate for a stronger, more inclusive community. Members of H.E.Y! learn from community leaders, gain knowledge on the basics of philanthropy, invest real dollars to address youth and community related issues, engage in hands-on service learning, and elevate the youth voice in our region.
During H.E.Y's inaugural year, committee members engaged as leaders in the community through various opportunities:
Conducted the "12 Days of Giving" service learning project
Granted $10,000 to local organizations to address immediate needs related to COVID-19
Examined issues such as racism, discrimination, poverty and body image from a youth perspective through a summer project "What's Goin' On" where discussion was accompanied with original artwork created by H.E.Y! members.
Latest News
The Team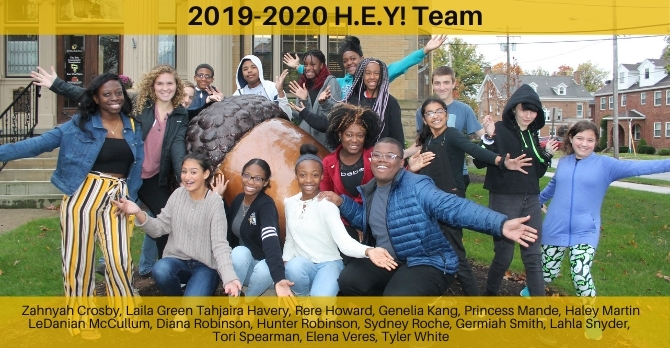 Student Profile
---
Membership Requirements:
Youth Philanthropy Program aims to educate young people about philanthropy as a foundation for lifelong community engagement and civic leadership.
Requirements:
Applicants must be available to attend meetings as scheduled
Members are required to be attending 6th - 12th grade in Erie County during the 2020-2021 school year.
Members should be committed, dedicated, and interested in learning about the community.
Applicants will be expected to embrace the benefits of working with a diverse group of peers and build relationship over the common goal of improving the lives of fellow youth.
Apply to Join!
---
Questions?
If you have questions or would like more information about being a part of The Erie Community Foundation's Youth Philanthropy program, please contact:
Rachel Cacchione, Assistant Director of Community Impact at The Erie Community Foundation, at 814-454-0843
Mabel Howard, Youth Philanthropy Program Facilitator, at 814-572-0985