The Foundation Welcomes New Board Trustee
January 07, 2019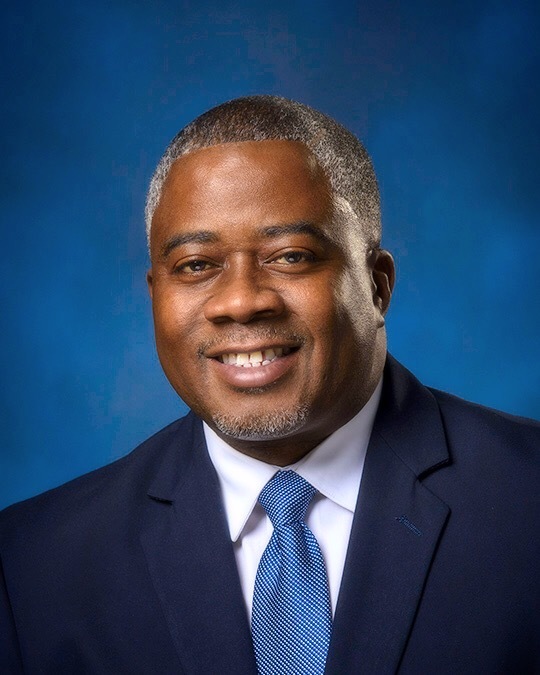 The Erie Community Foundation is proud to announce the addition of a new trustee to the board, Marcus Atkinson, Executive Director of ServErie, Pastor of Community Engagement at Grace Church, and host of TV, radio and podcast programs on WQLN.
A native of Erie and a graduate of Strong Vincent, Mr. Atkinson spent over a decade in Atlanta, GA, where he earned a degree in Business from Clayton State University. He is a published author of multiple novels and manages those works through his own Atlanta-based company, UBC Intellectual Property Management and Consulting. He immersed himself in political and community organizing during his time in the south.
In service to our community, Mr. Atkinson is board chair for MLK Jr. Memorial Center and member of The Idea Fund, UPMC Hamot Board of Corporators, Susan Hirt Hagen Center for Community Outreach, Research & Evaluation (C.O.R.E.), Crime Victim Center and Erie Center For Arts and Technology (ECAT). He also serves on the strategic planning committees for Erie's Public Schools, Unified Erie and Emerge 2040.
"We are excited about the addition of Marcus who will bring fresh perspective to our board," said Foundation President Michael L. Batchelor. "He will serve three-year terms, renewable to nine years, which assures continuity of input and the presence of strong civic leaders guiding our Foundation."
Mr. Atkinson joins Michael L. Batchelor, Rev. Dr. Donald L. Baxter, Jr., William M. Hilbert, Jr., Timothy M. Hunter, Charles G. Knight, III, CPA, Lynn M. McBrier, Esq., Sarah Hagen McWilliams, Deborah W. Murphy, CFP®, Dionne Wallace Oakley, David M. Tullio and James R. Walczak, Esq. as a member of the board.
Each quarter, The Erie Community Foundation's Board of Trustees finalizes grants from the Foundation's unrestricted endowment and donations based on thorough evaluation by Foundation staff and the volunteer grants advisory committee. The grants are divided into five categories: Helping Today, Shaping Tomorrow, Community Fund Drives, Urgent and scholarships. In 2018, The Erie Community Foundation made over 2,400 grants and scholarships totaling well over $20 million. The Foundation connects donors to causes to make transformational community changes. To learn more about the Foundation's grant making process, visit www.ErieCommunityFoundation.org.