The Randall E. Wagner Fund
February 08, 2016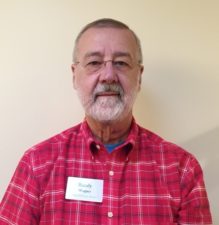 The arts have always been an important part of Randy Wagner's life. An Ohio native, he moved to Erie in 1976 to join Organ Supply Industries as a member of its management team and resident organ builder, retiring after 38 years. Music and the arts are significant parts of his life and he was lucky enough to have his career also be his passion.
Certain organizations greatly improved Randy's quality of life while living Erie. "The Erie Philharmonic, Erie Chamber Orchestra, Art Museum and Erie Zoo are all organizations that really meant a lot to me because they improve the quality of life and made the community more attractive to residents," He said. "I wanted to leave a legacy with these organizations so they could continue to do good work in the community long after I am gone."
Randy created an endowment fund in 2013 to benefit these organizations. He believes a single donation is valuable, but a continuing gift, such as the creation of an endowment fund, is even more beneficial because it will help his favorite organizations forever.
"I chose to open and endowment fund because I believe in the work that The Erie Community Foundation is doing." Randy added. Beyond donor designated funds, the Foundation identifies problems in the community and works with organizations to correct the issues. I am proud to be a part of Erie's Future."