Urgent Grant Highlight
March 15, 2023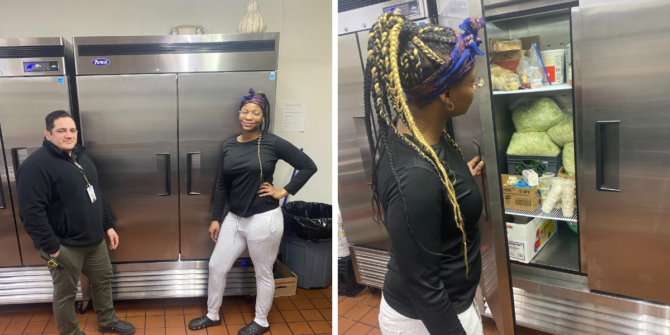 Periodically, nonprofits experience an unbudgeted, unexpected and time-sensitive crisis that impedes daily mission-critical activities. To help address these unexpected events, the Foundation created its Urgent Grant program.
Community Shelter Services, the largest homeless shelter in Erie, experienced one of these unexpected crises. Earlier this year, Community Shelter Services' reach-in refrigerator stopped working and the replacement part alone would cost nearly as much as a new unit.
At this time, in addition to its usual number of clients, Community Shelter Services is taking on seasonal overflow and additional persons as requested by the county. They provide those in the shelter with 4 meals a day, so proper food storage is critical to provide this service to their clients.
Thankfully, the Shelter's supplier was able to find a scratch and dent model that met their needs at a fraction of the price of a new unit. The Erie Community Foundation was able to provide an urgent grant to cover the cost of the replacement refrigerator.