The Erie Women's Fund Awards $100,000 Major Grant for EUMA Journey Home Project
July 13, 2023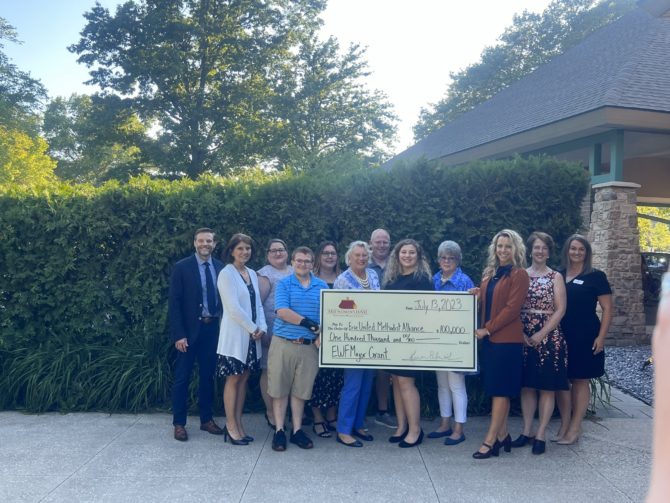 At the Erie Women's Fund Summer Celebration, Kathy Stearns, Chair of the Grants Committee, presented a $100,000 grant to EUMA (Erie United Methodist Alliance) for its Journey Home Project.
This project strives to make homelessness rare by keeping emancipated youth who have aged out of the foster system out of the homeless system. The grant will support the necessary rehabilitation of an eleven-unit anchor building in Erie's West Bayfront Community. This building is home to a supportive living community that fosters stability and independence with the help of resident assistants who provide safety and security.
"We are thrilled to support EUMA in their work to reduce homelessness in our community, especially for such a vulnerable population," said Lauren Bauer, Chair of the Erie Women's Fund (EWF). "Grantmaking is the heart of what we do, and this year's major grant is a further testament to the power of collective giving."
Every year, EWF distributes a $100,000 grant to a nonprofit that empowers women and families in the Erie area. To be considered for this major grant, applicants participated in a multi-stage application process over the course of several months. The full EWF membership voted on two finalists; the results were announced for the first time at this evening's event.
Since its inception in 2007, EWF has awarded over $1 million in grants to the community. Previous grant recipients also attended the event in recognition of this milestone: Erie Together (represented by Director Mary Bula), the first-ever recipient of an Erie Women's Fund grant, and Mercy Center for Women (represented by Executive Director Jennie Hagerty), the 2023 grant recipient.