Nature in Your Neighborhood
April 17, 2023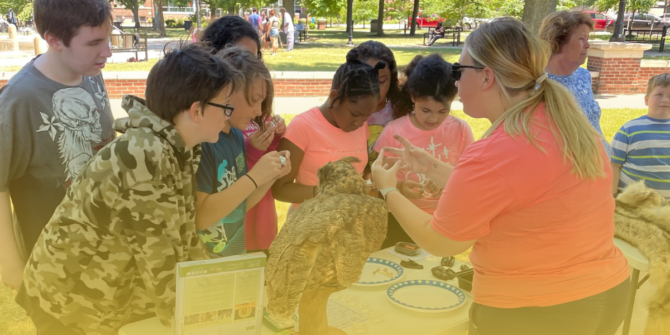 Last summer, Asbury Woods launched a new initiative, Nature in Your Neighborhood. A sponsorship from The Erie Community Foundation allowed Asbury Woods to pilot this program to connect with kids close to their homes.
Nature In Your Neighborhood took Asbury Woods science and nature programming on the road to various locations in the City of Erie during the summer. This free program encouraged family participation in various hands-on activities each week. The program met its goal to ignite a curiosity about nature through engaging themes and to provide unique learning experiences in an open and accessible format.
Research shows that environmental education helps build creative thinking and relationship skills, fosters leadership qualities, and makes school subjects rich and relevant. Nature in Your Neighborhood took science concepts and real-life environmental examples to help influence the way youth think about the world and their connection to it.
"Our educators enjoyed engaging with Erie City youth throughout the summer," said Asbury Woods Director of Education & Community Programs, Sarah Bennett. "It was exciting to take our educational programs to new environments and to kids and families who may not have otherwise been able to participate."