2023 Hovis Summer Program Scholarship Grants Now Open
January 13, 2023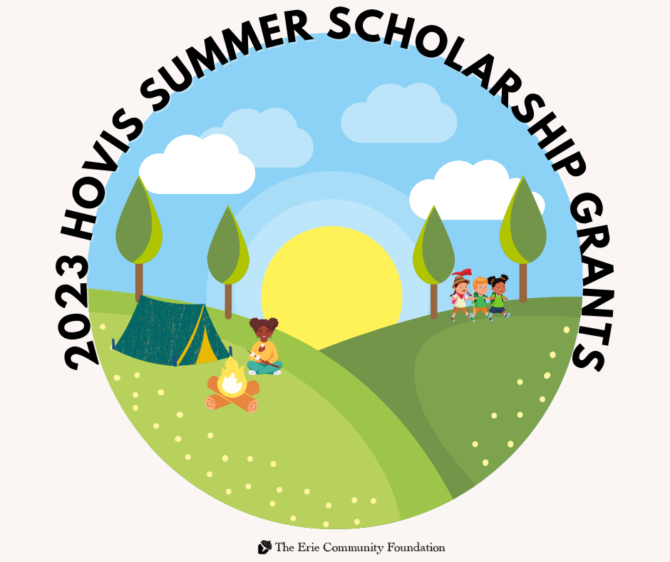 The Erie Community Foundation, along with the William & Ethel Hovis Fund, is proud to offer a special grant opportunity once again for high-quality summer programs and camps throughout Erie County. This funding initiative designates the promotion of outdoor activities, camp attendance, athletics and other programs that foster good health and well-being for underserved youth and elderly in our area providing grants to promote and support scholarships and operations.
Summer camps offer children a structured program in which to grow while providing a special type of community and safe environment where kids come together to have fun. develop a sense of independence, gain self-confidence, develop a variety of social skills such as communication and conflict resolution ability as they participate in new adventures away from home.
The Erie Community Foundation, on behalf of the William & Ethel Hovis Fund, is now accepting applications for these projects and programs. The grant could a be maximum of $5,000 and should be able to be used for summer camps and programs.
Eligible Organizations: Applications may be submitted by any Erie County 501(c)3 organization.
Deadline: Applications must be submitted by February 28, 2023. (Applicants will be notified of funding decisions in March 2023.)
Questions? Contact Kelly Patterson, Community Impact Associate, at 814-454-0843.