Young Erie Philanthropists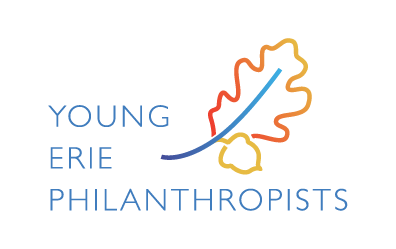 Learn More
Young Erie Philanthropists is a field of interest fund housed at The Erie Community Foundation and overseen by a volunteer advisory board.

Young Erie Philanthropists is a group of young professionals working to elevate Erie. Young Erie Philanthropists awards annual grants to support economic, workforce, and community development and offer education, networking, and events to members.
Young Erie Philanthropists Board Members:
T.J. Richter, Chair
Nick Cianci, Vice Chair & Chair of Education
Katie Golombeski, Treasurer
Caroline Legin Patterson, Marketing
Anne Lewis, Co-Chair of Events
Beth McCormick Rajakovich, Co-Chair of Events
Alec Zaphiris, Chair of Fund Development
Jon Bly, Vice Chair of Fund Development
---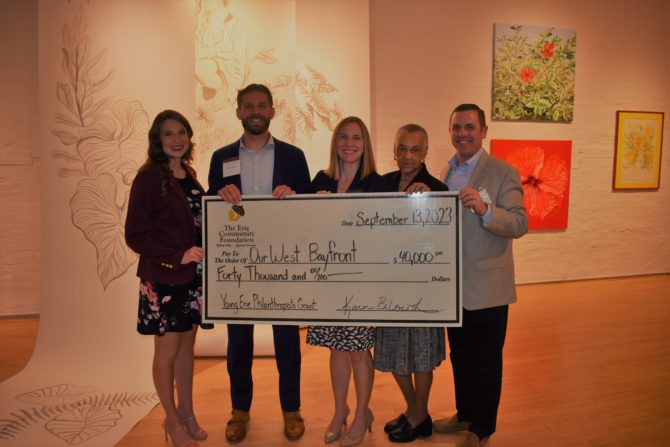 Young Erie Philanthropists Grant Recipients:
| Year | Nonprofit & Grant Name | Amount Awarded |
| --- | --- | --- |
| 2023 | Our West Bayfront: Community Home Rehabilitation Project | $40,000 |
| 2022 | Mother Teresa Academy: Full STEAM Ahead | $20,000 |
| 2022 | Erie Center for Arts & Technology: Expanding the Construction Trades in Erie County | $15,000 |
| 2021 | Erie Arts & Culture: Activate Through Art | $15,000 |
| 2021 | Youth Leadership Institute of Erie: Connected in 5 Project | $5,000 |
| 2020 | International Institute of Erie (URSCI): The New Erie Mavericks | $5,000 |
---
How to Get Involved:
Join us:
Becoming a member of the Young Erie Philanthropists is simple and rewarding. By donating at least $100, you will become a member with the ability to join a committee, have access to all of our education and networking opportunities, and have a chance to vote on where our annual grant money goes!
Join a committee:
By becoming a part of our Fund Development, Events, or Education committees you can be a direct part of our impact.
Request or provide a corporate sponsorship:
Most of our grant making directly comes from our sponsorship partners. By making a request to your employer, or providing a sponsorship yourself, you are contributing to our mission.
Spread the word:
Sharing our story is a powerful way to support the Young Erie Philanthropists.
If you're interested in learning more, contact Olivia Burgess.