Foundation welcomes new Vice President of Community Impact
April 13, 2018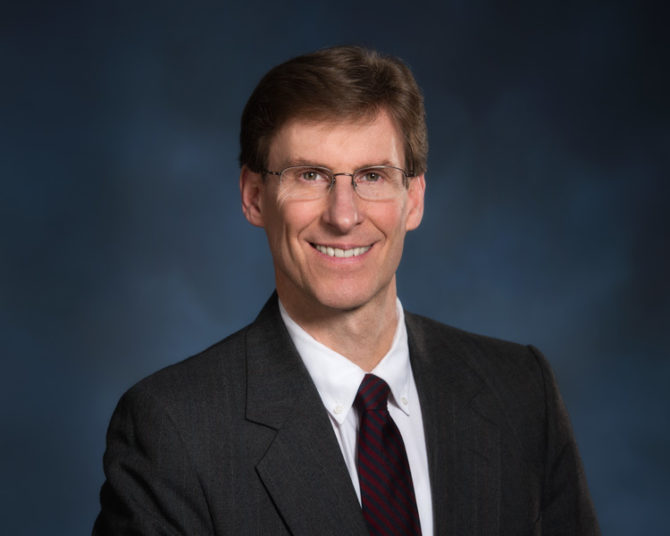 The Erie Community Foundation is pleased to announce the appointment of Court Gould as Vice President of Community Impact, succeeding George Espy who is retiring.
For the last twenty years, Gould served as founding Executive Director of Sustainable Pittsburgh. Prior to working at Sustainable Pittsburgh, he was Executive Director for Audubon Society of Western Pennsylvania, Department Program Manager for Air & Waste Management Association, Senior Management Analyst for the Allegheny County Department of Administration, and Assistant Director for National Coalition to Improve Management in State and Local Government at Carnegie Mellon University.
He earned his Bachelor of Arts in Political Science and American Studies from Tufts University, and his Master of Public Administration in Intergovernmental Management from the University of Southern California.
Gould is also the founding chair of the Greater Pittsburgh Nonprofit Partnership and serves on advisory committees for the Bayer Center for Nonprofit Management and Power of 32, a key indicator project that created a shared vision across 32 counties and 4 states adjacent to Allegheny County.
"We are delighted to see someone of Court's caliber joining the foundation and our community at this transformational moment in our history," said Michael L. Batchelor, president of The Erie Community Foundation. "Court has a distinguished record of creating positive change through activating networks, encouraging collaborations, enlisting private sector champions and through empowering others," he said.
Court and his wife Sherri have purchased a home in the Our West Bayfront neighborhood. He begins his tenure at The Erie Community Foundation on May 1st.