Advancing The Region's Young Professional Community Through Philanthropy
June 13, 2022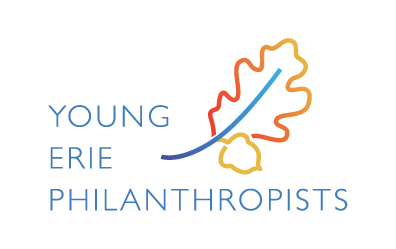 A donor advised fund of The Erie Community Foundation, the Young Erie Philanthropists Endowment is issuing this Request for Proposals.
We are currently seeking proposals for projects and initiatives targeting the attraction and retention of youth and young professionals, ultimately addressing various needs in the local region. Such projects (in no priority order) may include but are not limited to youth education, career readiness, job attraction and retention, and economic & community development.
The Young Erie Philanthropists Endowment has committed up to $35,000 for this 2022 grant cycle. Proposals should not exceed $35,000.
Eligibility: any Erie County 501(c)3 nonprofit
Ineligibility: for-profit, sectarian religious activities, fundraising solely, hospitality projects
Deadline: Applications must be submitted online by clicking here by July 15, 2022.
Important Dates: Finalists will be selected by August 31, 2022, and grant recipients will be announced by September 9, 2022.
Questions? Contact Keely Doyle, Director, Philanthropic Services, Erie Community Foundation at 814-454-0843.