The Landscape of LGBTQ+ Affirming Healthcare in Erie: A Panel Discussion
Wednesday, Jun 14
|

12:00 pm to 1:00 pm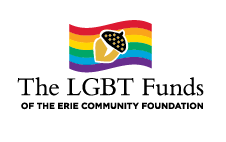 Join us for this free event provided by UPMC Safe Harbor Behavioral Health, The LGBT Funds of The Erie Community Foundation, Mercyhurst University and The Hamot Health Foundation.
Wednesday, June 14, 2023
11:30 a.m. Registration | 12:00 - 1:00 Panel Discussion & Light Lunch
Blasco Library Admiral Room - 160 E Front St, Erie, PA 16507
Learn more about the event here.
Register Here